Hello & Welcome!!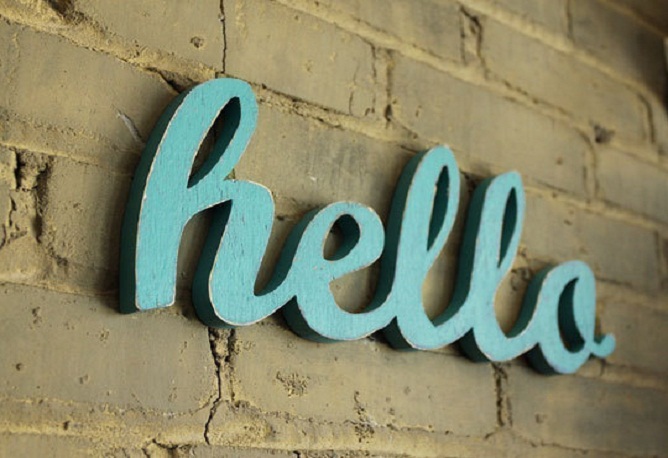 Hello…and welcome to A Modern Dad! While there are many great parenting and family-oriented blogs out there, very few are presented from a father's point of view. I hope that dads will find a voice in A Modern Dad, and I hope that its content is just as useful for moms as well.
While my wife and I both grew up in very loving and supportive families, we are pretty much on our own here in Arizona. Most of my family is in Ohio, my wife's parents are in San Diego, and her sisters are in Denver. Many of our close friends here in AZ are in a similar situation, living away from family, so we all sort of depend on each other for help and advice as we each raise our families. It is sort of the blind leading the blind sometimes, but most of the advice and support has been priceless. We also reference the online world and a few favorite books when we have questions or come across a new challenge. I felt that A Modern Dad would be a great way to share the advice and research that we collect, along with all the fun and scary experiences that are such a key part of starting and growing a family.
A Modern Dad will give you a small glimpse into our daily lives, while covering topics and issues that we are facing each and every day as we raise our daughter. Much of the content will track along with the immediate experiences of our family and daughter, but we will also be going back to discuss things that we experienced during my wife's pregnancy, and in the days and months after the birth of our daughter. I will also tackle other forward looking topics that we are thinking about, such as education, as well as immediate issues that our friends and families may be facing. I will share activities and products that are working for us, as well as those that do not, and I encourage my readers to provide feedback on your own experiences and opinions.
Additionally, I plan to bring in guest writers from time to time that span a wide range of topics and subjects that are relevant to parents and families. Some of these writers will be business professionals, some will be subject matter experts, and most will be parents themselves. I hope that this will help to bring some added depth to the content and discussions that we build together.
You will see some advertising on the site to help cover the costs of operation, but I will do my best to keep it useful and relevant to the topics covered here. I will also try to provide appropriate links when I reference specific products and services. I hope that you will find these links useful, rather than a burden.
I will work hard to make this site interesting, relevant, and helpful as you too raise your family. We are just getting started, so it will take some time to build up our content. Thank you for your patience, and please follow us on Twitter, Facebook, and email for all the latest updates. And if you like the site, we would greatly appreciate if you could share it with any and all friends and family that you think might also find the information here useful. Thank you for helping to build the A Modern Dad community!
Welcome and Thanks!!
Brad
brad@amoderndad.com
Incoming search terms:
HELLO AND WELCOME
modern welcome sign